General Maintenance Services
A reputation of quality and trust.
At Kencar we believe in the importance of General Maintenance to pro-actively lengthen the service life of your equipment and premises or by quickly solving the stuff that actually goes wrong. It's all about doing the right things at the right time.
With our General Maintenance services we can provide you with a timely response and an ongoing commitment. Thanks to our highly-skilled professionals and management staff, we regularly maintain a diversified portfolio of Kencar's own projects and installations.
Our General Maintenance services guarantee:
Sustaining your operations while offering you absolute  peace of mind. 
At Kencar, we pride ourselves with the quality and efficient general maintenance services we provide to ensure your safety and comfort. Regular maintenance is proven to lower your costs in the long-run and provide you with better control over your commercial operations.
The Maintenance Service Agreements we offer are specifically designed to uphold the highest levels of standards. Our skilled staff are continuously kept up to speed with all the latest industry improvements and will get the job done professionally. With our service agreement, we are able to assist you and provide daily, monthly, quarterly or annual maintenance services to proactively monitor your installations and premises. Kencar Maintenance Services will help you manage any upkeep issues that might be present before they become disruptive emergency situations.
Proactively sustaining your operations to uphold the highest level of standards.
Our field-experts will personally visit and evaluate your facilities and the surroundings to get a first-hand understanding of your requirements. 
Once we have gathered the exact measurements and details of the project, we will guide you through the different options available and help you find the solution which best fits your budget. 
The desired solutions will be planned out and installed in a timely manner. We ensure precision from start to finish and work hand in hand with the management to minimise disruption. 
Once our installations are in place, we perform rigorous tests and inspections to make sure they are up to standard and fine-tuned as necessary.
General Maintenance Services Query
Fill in the form below and we will get in touch
Along our 21 year journey, we have had the opportunity to collaborate with a large variety of clients. From small household projects to large commercial ventures, Kencar has always produced work of a high caliber.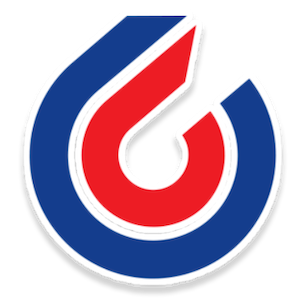 Kencar has built a successful relationship with a wide variety of clients. From small residential projects to large-scale industrial and commercial projects, we pride ourselves in the quality of the professional work we put into each individual client. 
Get in touch with us for a quote on your next dream project. A member of our sales team will get back to you with a tailored solution for you to evaluate – no strings attached.