Heating, Ventilation & AirConditioning
HVAc installation and maintenance
Energy Efficient Solutions
Kencar HVAC systems are designed to give you the best of both worlds. We provide energy efficient air conditioning systems to keep you cool during the summer months, combined with a powerful heating capacity to maintain a warm environment throughout winter
All our HVAC solutions guarantee:
Creating the comfortable spaces your clients and staff deserve.
HVAC Systems have the power to create the perfect comfortable spaces by striking the right temperature all year round. The systems we design are custom built to perfectly fit your business needs and budget. We are the official distributors of two world leading brands of air conditioning units – Midea and Mitsubishi Electric. All of our installations boast the latest technology from these revolutionary brands, making sure that the solutions we provide exceed your expectations and keep running costs to a minimum. Our fully-trained and qualified personnel will devote their attention towards your project from concept to completion. These installations will enrich your business and create a healthy, well-ventilated work space you can be proud of. 
Apart from HVAC Installations, Kencar offers air conditioner installation materials, parts, tools and any essential utilities through our subsidiary – HVAC Supplies.  
Kencar is also specialised in the repair and maintenance of complex HVAC installations in several workplaces and commercial spots throughout Malta. Through our maintenance agreement packages we will tend to your issues quickly and effectively to make sure your business operations are not disrupted.
World-leading air conditioning systems, for extremely attractive prices.
Our field-experts will personally visit and evaluate your facilities and the surroundings to get a first-hand understanding of your requirements. 
Once we have gathered the exact measurements and details of the project, we will guide you through the different options available and help you find the solution which best fits your budget. 
The desired solutions will be planned out and installed in a timely manner. We ensure precision from start to finish and work hand in hand with the management to minimise disruption. 
Once our installations are in place, we perform rigorous tests and inspections to make sure they are up to standard and fine-tuned as necessary.
Fill in the form below and we will get in touch
Along our 21 year journey, we have had the opportunity to collaborate with a large variety of clients. From small household projects to large commercial ventures, Kencar has always produced work of a high caliber.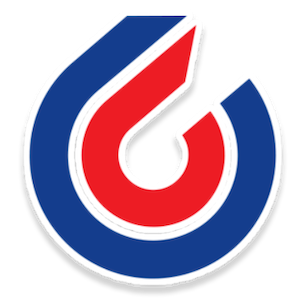 Kencar has built a successful relationship with a wide variety of clients. From small residential projects to large-scale industrial and commercial projects, we pride ourselves in the quality of the professional work we put into each individual client. 
Get in touch with us for a quote on your next dream project. A member of our sales team will get back to you with a tailored solution for you to evaluate – no strings attached.