Air Conditioning Maintenance and Repairs
Maintenance and Repair Services
Keep your AC running at peak performance
Many individuals often overlook the importance of regularly maintaining air conditioning systems, especially after long dormant periods.
Kencar offers a full and comprehensive maintenance of your air conditioning units. Regular maintenance is proven to significantly lengthen the lifespan of the air conditioning unit – thanks to some yearly attention and care. Well-maintained air conditioners  will keep on running at peak performance, maintain a healthy ventilation to your room and keep your energy bills down!
Regular maintenance and servicing promise to:

Air Conditioner Maintenance & Repair
A small regualar dose of attention and care to keep your Air Conditioning unit running efficiently. 
You might often wonder that your air conditioner unit is becoming old or obsolete. The air flow is terribly limited, takes ages to cool or heat your room and makes unusual noises. 
If you have experienced any of these, it might not necessarily mean that you need to change the entire AC unit, but is most probably the result of a long overdue service. Air Conditioning systems are a major investment for any house hold and it is extremely important to ensure these keep on running efficiently and economically for many years to come. By keeping your units maintained you'll reduce the naturally occurring wear and tear and save yourself from any inconvenient breakdowns and potentially costly repairs.
Kencar AC maintenance and repair services are dedicated to professionally look after your Air Conditioning units, making sure they're in an excellent condition whenever you need them.
Our service packages are competitively priced to meet the needs of Maltese households. 
Malta's best priced air conditioner service packages
Our field-experts will personally visit and evaluate your home and iits surroundings to get a first-hand understanding of your requirements. 
Once we have gathered the exact measurements and details, we will guide you through the different options available and help you find the solution which best fits your budget. 
The desired air conditioning system will be planned out and installed in a timely manner. We ensure precision from start to finish and work hand in hand with the management to minimise disruption. 
Once the air conditioner in place,  it will be closely tested and inspected to make sure it is up to standard fine-tuned as necessary to provide the maximum comfort. 
Air Conditioning Service Enquiry
Fill in the form below and we will get in touch
Along our 21 year journey, we have had the opportunity to collaborate with a large variety of clients. From small household projects to large commercial ventures, Kencar has always produced work of a high caliber.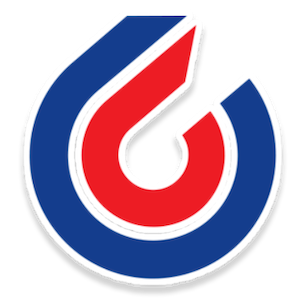 Kencar has built a successful relationship with a wide variety of clients. From small residential projects to large-scale industrial and commercial projects, we pride ourselves in the quality of the professional work we put into each individual client. 
Get in touch with us for a quote on your next dream project. A member of our sales team will get back to you with a tailored solution for you to evaluate – no strings attached.