Air Conditioning Installation
Air conditioning installation
Official agents of Midea and Mitsubishi Electric
Kencar Group is the official agent of Midea and Mitsubishi Electric Air Conditioners in Malta.
These two successful brands lead the way in temperature control with their cutting edge technology and consumer-centered research & development. 
We share the same philosophy. Our commitment is to ensure that each of our valued clients receives the best possible solution for their ultimate comfort, making sure you enjoy optimal living conditions in your own home. 
All our Air Conditioner Installations guarantee:

Air Conditioner Installation
High quality air conditioning solutions, affordably priced. 
Taking hold of your home temperature has never bene easier. KENCAR has ushered in a wide range of air conditioning units starting at just 9,000BTU.
As direct official importers of Midea and Mitsubishi Electric Air Conditioners, we are able to offer the best priced solutions on the market. Kencar offers a complete installation service for any room of the house. 
Midea Air Conditioners
Midea is the world's #1 producer of air conditioners. It has been at the forefront making huge leaps forward in eco-friendly technology. Midea units boasts an A+++ rating and consume up to 60% less energy than other units. 
Midea Units offer a uniquely dynamic approach to convenience thanks to their wifi functions and 3d air flow features which controls the temperature of your room in seconds. On top of all that, Midea units offer complete peace of mind with an incredible 5-year guarantee.
Mitsubishi Electric Air Conditioners
Mitsubishi is a high-end brand of air conditioning units, a brand name synonymous with excellence. 
Mitsubishi units are incredibly efficient air conditioners, pioneering the popular inverter technology across their entire product range. All Mitsubishi units will transform your home with lower energy bills and carbon emissions without missing out on the strong cooling features they have to offer. Mitsubishi air conditioners maintain a famed noise-free operation and offer a constant air flow. These make them the ideal temperature control option for large rooms or halls in a short time.
Energy Efficient solutions to keep your home temperature under control
Our field-experts will personally visit and evaluate your home and iits surroundings to get a first-hand understanding of your requirements. 
Once we have gathered the exact measurements and details, we will guide you through the different options available and help you find the solution which best fits your budget. 
The desired air conditioning system will be planned out and installed in a timely manner. We ensure precision from start to finish and work hand in hand with the management to minimise disruption. 
Once the air conditioner in place,  it will be closely tested and inspected to make sure it is up to standard fine-tuned as necessary to provide the maximum comfort. 
Air Conditioning Installation Enquiry
Fill in the form below and we will get in touch
Along our 21 year journey, we have had the opportunity to collaborate with a large variety of clients. From small household projects to large commercial ventures, Kencar has always produced work of a high caliber.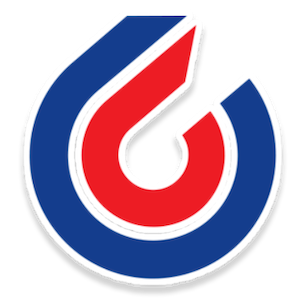 Kencar has built a successful relationship with a wide variety of clients. From small residential projects to large-scale industrial and commercial projects, we pride ourselves in the quality of the professional work we put into each individual client. 
Get in touch with us for a quote on your next dream project. A member of our sales team will get back to you with a tailored solution for you to evaluate – no strings attached.